Research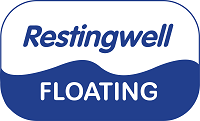 Flotation-REST. A highly researched treatment.
Flotation-REST (Restricted Environmental Stimulation Technique) but John C. Lilly wrote 1981 in a letter that it could also be REST= "Restoring Energy Safely Therapy"
Research have been made now for over sixty years and still is floating almost unknowned around the world.
Floating reduces stress-related pain
Treatment in the form of floating in huge tanks of saltwater, so-called 'floating,' is effective for chronic stress-related pain Studies have been made by several universities around the world. Karlstad University in Sweden, led by Professor Torsten Norlander and later on by Professor Anette Kjellgren have been very successful in their work since 1998.